Newly-announced crypto fund teams up with BlockSpaces for blockchain tech
Lauren Coffey Tampa Bay Inno
RSK Capital Management LLC, which announced its launch in Tampa last month, has partnered with one of the most well-known blockchain organizations in the region.
RSK is teaming up with Tampa-based BlockSpaces, which started off as a meetup group and morphed into enterprise development in 2019. It will offer a B2B blockchain integration platform, BlockSpaces Connect, which RSK will utilize.
"The opportunity to collaborate with BlockSpaces, leverage their experienced team, and build infrastructure to provide more value to the ecosystems we support is a win-win for both of us," Ross Karel, CEO and managing partner of RSK, said in a statement. "And to work here in Tampa with one of the best and most credible blockchain dev ops teams is such an incredible fit for us."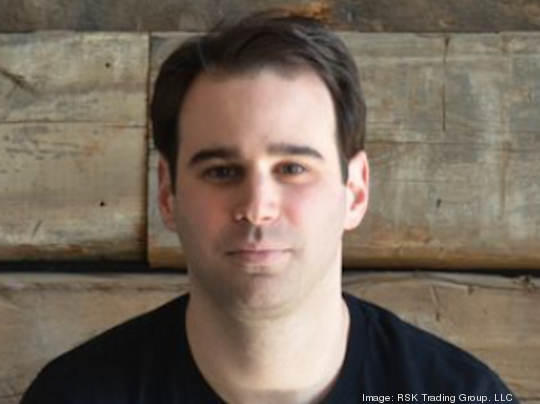 RSK Trading Group, LLC
Karel relocated from Chicago to Tampa after a career in banking to launch RSK at the end of 2020. The fund plans to have multiple offerings. It is presently a traditional hedge fund in asymmetric trading, with plans to launch related products by Q1 of next year and launch a yield strategy and ventures strategy in 2022.
He hopes the companies RSK invests in will be able to utilize BlockSpaces' infrastructure, providing more customers for BlockSpaces and a better ROI for RSK.
"The key is to get this pathway, to liquidity; in a traditional investing world you don't get that unless you have an IPO, but with crypto you get a token," Karel said. "There is a lot we can do with them to foster growth in these early-stage companies." 
The announcement was made publicly at the Florida Bitcoin and Blockchain Summit Nov. 5, which Gabe Higgins, the co-founder of BlockSpaces, largely spearheaded.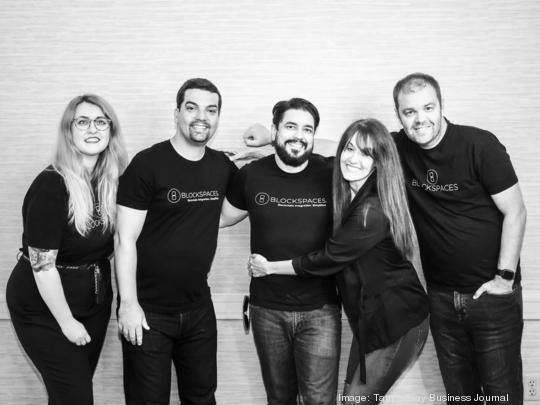 Nola Laleye
"RSK understands the complexity of the cryptocurrency investing market which includes the need for robust, reliable infrastructure support," Higgins, who also serves as BlockSpaces' chief blockchain officer, said in a statement. "Working together on innovative solutions in this space is exciting, and we look forward to announcing institutional products in the near future."
The partnership is the latest in a growing number of crypto and blockchain deals in Tampa Bay. Nuke Goldstein, co-founder of New York-based Celsius, bought a home in Tampa after visiting for one day. Blockchain startups have also hit new heights, including Pocket Network, which earned $9.3 million six months after launching. And Cathie Wood, a Wall Street icon and CEO of Ark Investment Management who spoke at the recent summit, moved her operations to St. Petersburg earlier this month.

Article on Tampa Bay Inno written by Lauren Coffey